« Gay Marriage | Main | A Truly Extraordinary Book »
What Book Are You?
So, I took this "What Book Are You?" quiz. I was quite pleased with the results. Actually, Julie is the big Vonnegut fan in the family, but I thoroughly enjoyed the only Vonnegut I've read so far, Cat's Cradle.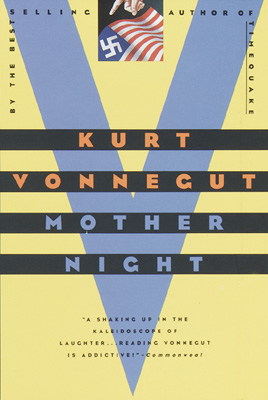 You're Mother Night!

by Kurt Vonnegut

Nobody knows what to believe about you, and you know least of all. You spent most of your time convinced that the ends justify the means, but your means were, well, downright mean! And the end is nigh. Meanwhile all you want is to travel back in time, if not to change, then to just delight in the way it used to be. You are who you pretend to be. Oh yes, you're the great pretender.


Take the Book Quiz
at the Blue Pyramid.
February 25, 2004 in Books | Permalink
Comments
Thought you'd like to know that the sequel to this quiz, the Book Quiz II, was launched yesterday. Enjoy!
Posted by: EireDuck at Nov 30, 2009 10:19:26 PM